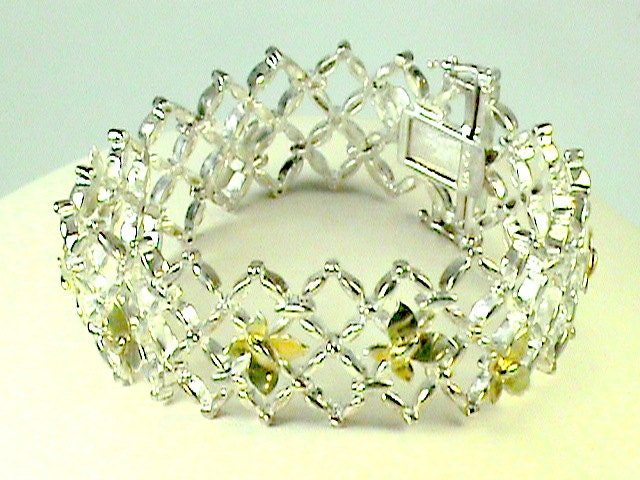 So Special, Triple Rows of Solid Sterling Silver Diamond Shaped Linked Bracelet. 1" Wide in a Honey Comb style design. 10 - 18K Gold Butterfly's elegantly purched. Luxurious Shimmering net of Sterling Silver Cage adorned with Adorable sculptured Winged Golden Butterfly.
A Beautiful Whimsical piece of Breathtaking artistry, each little butterfly is 10mm in size. Mystical & Seductive th...
Click Here to Visit My Etsy Shop!