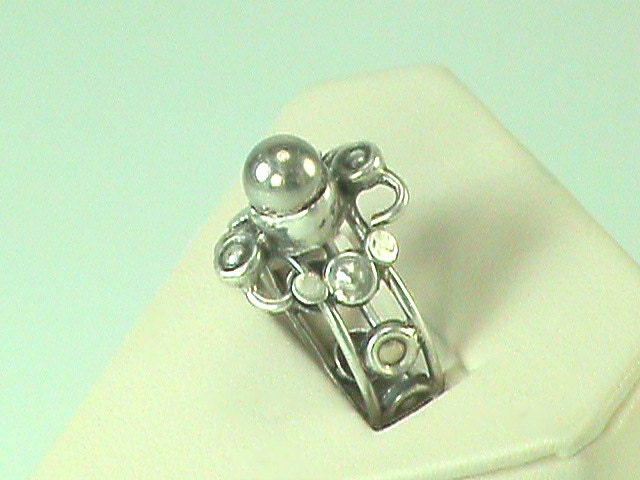 Bohemian Hand made Ring. Cool Unique Vintage Floral pattern Bali Sterling Silver Ball ring w/ cut out raised circles & 3D Design. Very earthy Gothic - hippie Style. Hammered Filigree with Geometric scalloped channels & Sculptured dotted Circles all around the band. The center is a raised solid Sterling Silver 6mm ball in a floral Design.
The Hallmarks are in another language the are 2 or 3 one is a...
Click Here to Visit My Etsy Shop!