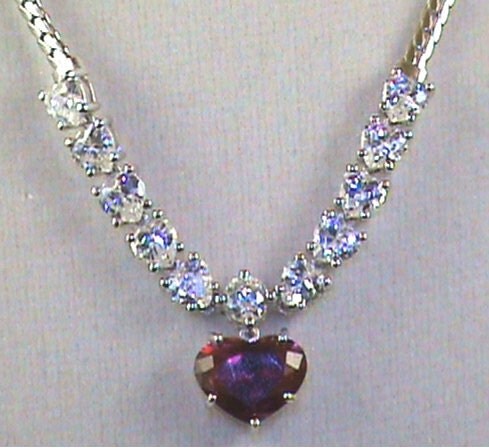 Stunning Quality Necklace, fit for a Queen, even if its Your own Personal Queen!.
There are all Heart Shaped Gems in this necklace it has incredible craftsmanship & the photo's don't do it justice! Its an extremely hard piece to photo because of all the sparkle of the stones.
This is a large created Ruby that means its a Real Ruby grown under controlled conditions & with out the Imperfections o...
Click Here to Visit My Etsy Shop!