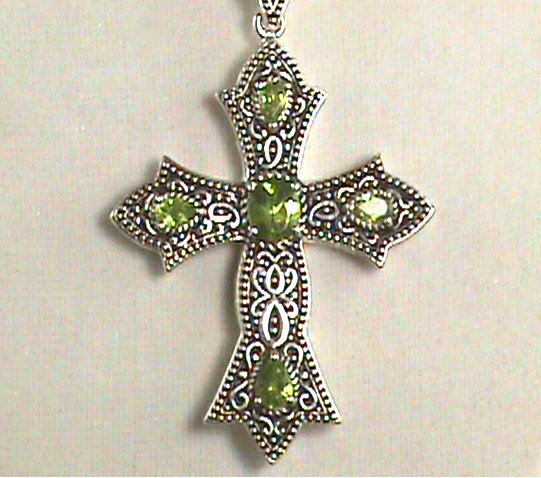 This Big & Bold Gemstone Cross has a 2 tone Look with Oxidized Sterling Silver & 5 Crisp
Green Peridot Gems in Teardrops & Center Oval. Its a Gorgeously Stunning Piece of Jewelry. The Weight with the 26" Silver Ball Chain is 25 GRAMS. Almost a full ounce of Silver, the back is completly finished so well it looks like another Cross Design. Classic Beauty over 4cts of Peridot. Just under 3" from t...
Click Here to Visit My Etsy Shop!