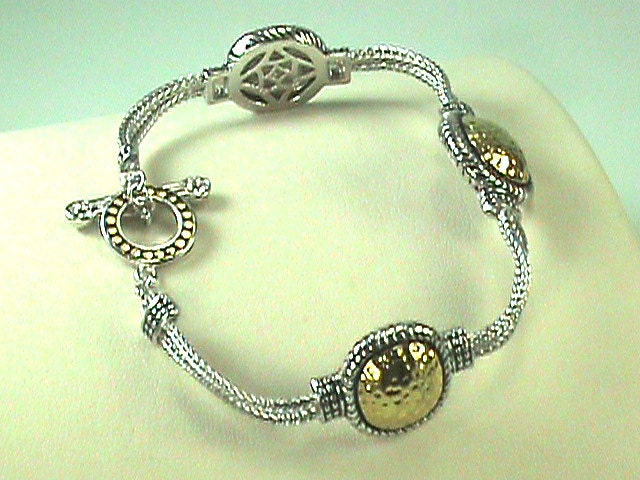 Really Complex 18K Yellow Gold Hammered Coin Shaped Disks Design w/ Double Woven Sterling Silver Ropes, exotic look, Cool Bumpy textures n twisted 925 rope design around the Gold Disks. The bottoms have stunning detail work -
I love this bracelet so much its the one I bought extra one to mine, its never been worn & mine is still going strong. Its so Elegant & Luxurious, such a pretty piece, intens...
Click Here to Visit My Etsy Shop!