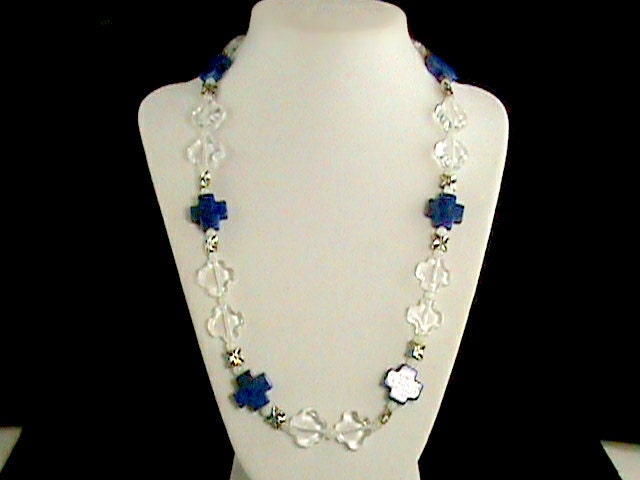 This is a beauty, Clear Crystal Rock Quartz & Lapis Lazuli with Heavily Veined Pyrite. This Dark Egyptian cobalt blue matrix heavily veined crosses combines Clear Quartz as if they were dueling. Two very Excellent natural gems make this beautiful Elegant & Goddess Like style one you'll love wearing!
Hip retro feel of all Natural & tasteful Gemstones. Very Old World Geometric Designs on the c...
Click Here to Visit My Etsy Shop!