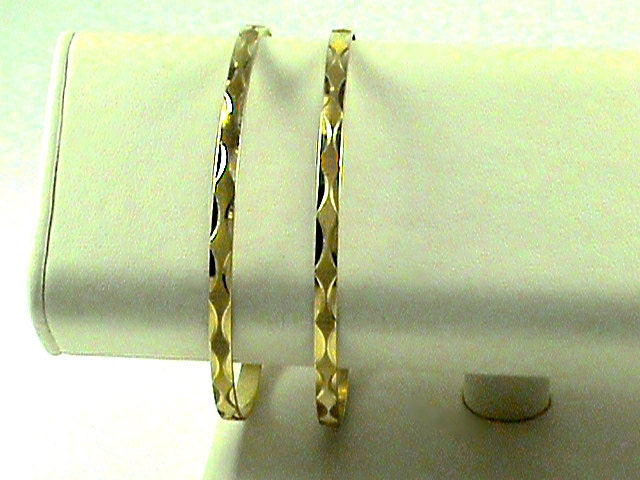 Elegant Vintage 14K Yellow Gold Filled Sterling Silver Bangle w/ Very Cool Raised 3D Diamond Design. These Are 3" Across, a Full size Bangle, will easily fit a 7 to 7 1/2" wrist. Super Beautiful & a True Find - Each Bangle is $30 Fully Tested Vintage Bracelets in Stunning Condition.
If you have any question on Gold Filled please ask, Stunning & Genuine All precious Metal Gold Bangles. T...
Click Here to Visit My Etsy Shop!