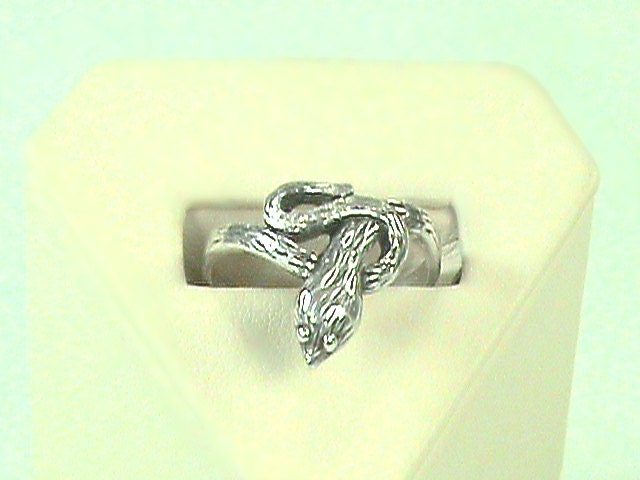 Uni-Sex Sterling Silver Twisted SNAKE Ring, super cool Vintage design Navajo in Origin but seems very Gothic or Rock n Roll to me. Embossed Textured Scales with a Two toned cut.
Size 9.5
His nose is over a 1/2" wide & can be turned either way - Just like a Love Ring!
Click Here to Visit My Etsy Shop!