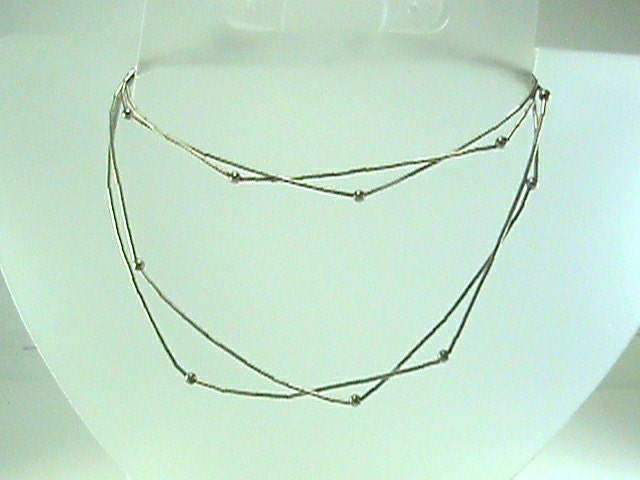 Very Old & Long Elegant Native American Indian Double Row Sterling Silver Streamlined Ball Necklace. Classic Navajo Design of Liquid Silver sheer, shiny & light weight soft Comfy Boho
Earthy Jewelry. Feminine Old World Traditional Vintage Necklace Delicate but stands the test of time, Santa Fe Style thin Smooth rows of Sterling Silver beads, just a Sweet piece.
25" Inches in Length with C...
Click Here to Visit My Etsy Shop!