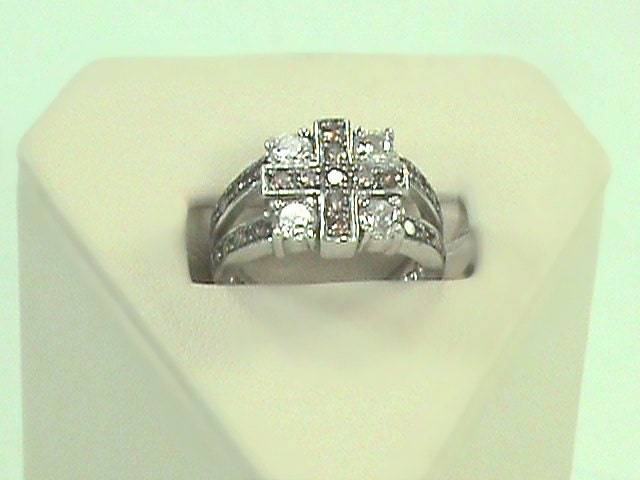 Dramatic Dark Chocolate & Clear Crystal Designer 925 Cross Ring. Colorfully done in Sparkling Root Beer Brown & White Crystal CZ rounds. The Cross if fully encrusted with stones running down both sides of the double shank Sterling Silver design..
Complex design a beautiful Retro piece - Uni-Sex ring for a Girl or Guy. It looks exactly like Fiery Chocolate & White Diamonds!
Works g...
Click Here to Visit My Etsy Shop!