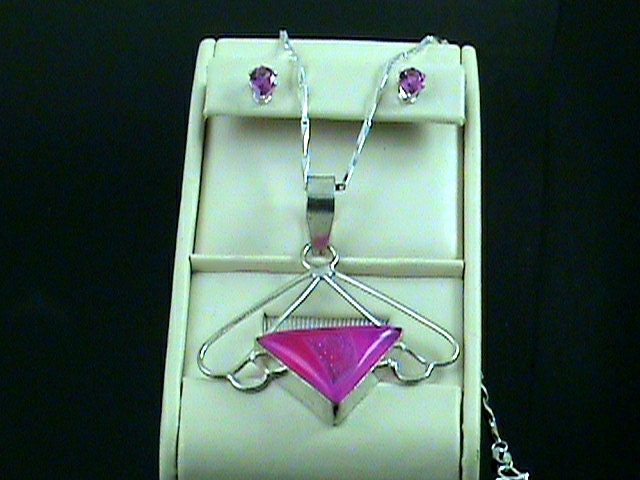 Smoking HOT PINK Deal ! Druzy Agate Trillion or Triangle Pendant w/ Silver Angle Wings 2"x2" wide & Sparkling Pink Topaz Teardrop Earrings in Sterling Silver Settings 7x5mm Solitaire Natural Gemstones.
*** Plus the Cool Silver Chain: Choose the Length of Chain ( 18"-24" Inch ! )
Teardrops n Trillions & Natural Real Gemstones n precious metals.
W...
Click Here to Visit My Etsy Shop!