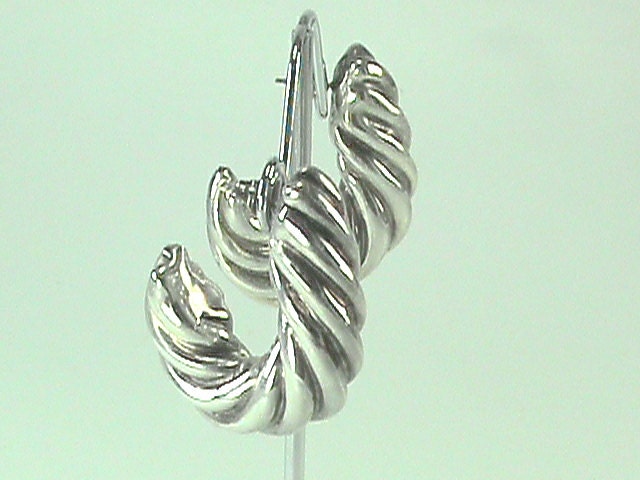 Large Twisted Sterling Silver Candy Cane Shaped Chunky Designer Earrings. Super Hot Bohemian Hip Hop Dream Hoop Earrings. Big n Bold Dramatic Bright Two Toned twists of Chunky 925.
Feel like a Southwestern Goddess w/ these Stunning & Memorable Tribal Over sized Funky n Playful Cool Vintage Finds!
Solid Sterling Silver Earrings just under 2" Long - 1/2" Thick & 1.3" Wide ...
Click Here to Visit My Etsy Shop!