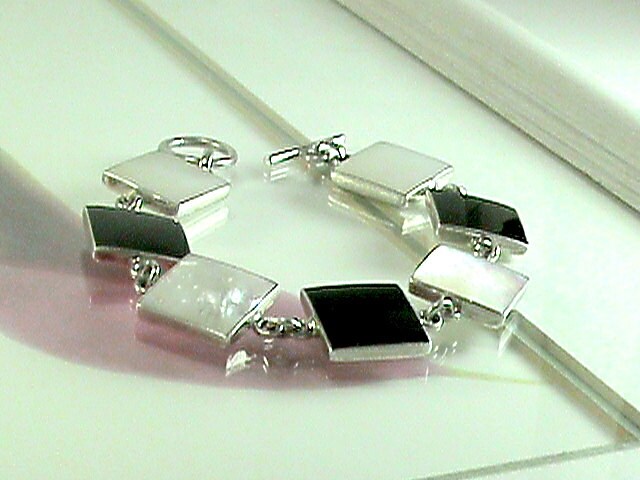 Classy Black n White Sterling Silver Onyx & M.O.P its a 10 on the Pretty Scale, Squares of Black Onyx & White M.O.P Gems in Sterling Silver. U Will Love this piece. High Polished Smooth Geometric Design give this complex elegant piece an Art Deco look. Each square of the M.O.P has a Bright shimmery sheen Pink, Blue & Green AB effect, very cool mixed with the Jet black Onyx.
This Checker Board Beauty ...
Click Here to Visit My Etsy Shop!