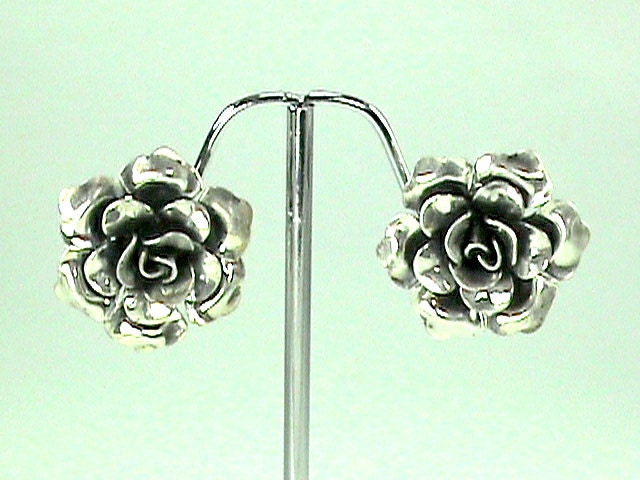 Full Summers Bloom, Lovely Elegant Vintage Sterling Silver Roses are stunningly Intricate. Romantic & whimsical these ruffled floral Earrings look super real. Smooth n Shimmery, each 925 petal has an exquisite high polished shine with lots of sophisticated craftsmanship and beautiful sculptured detail.
Angelic & Tasteful true Classic Renaissance Roses in Mint Condition as each curve is perfectly pr...
Click Here to Visit My Etsy Shop!