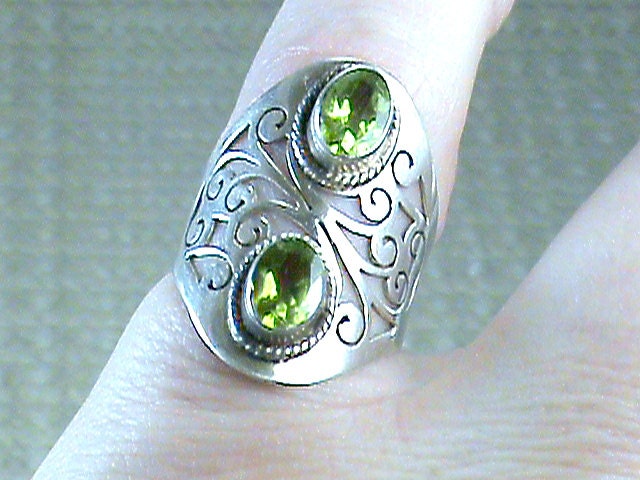 Edwardian Swirls of Cut out Branches done in a Sterling Silver Scrolling Design with Two Lg. Green Natural Peridot Solitaire Stones bezel set with a twisted rope. A Dramatic Earthy feel of the Crisp Apple Green gems against the smooth white 925 metal. Elegant Oriental like lines or a Whimsical South Western embossing.
Fancy Scalloped Geometric cut outShapes with Oval stones on an Indonesian Piece o...
Click Here to Visit My Etsy Shop!